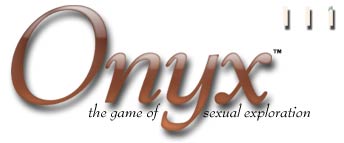 Onyx 3.6.2 Now Available! (November 24, 2013)
This is a free bug-fix release of Onyx. It fixes the following problems:
[Windows] Fixes an issue where on some systems, especially Windows 7 systems, trying to use the Preferences command to choose a different card deck file would not work.
[Bug fix] If there is a problem choosing a different card deck file, you will now see an error message instead of a generic "The selected deck is not an Action card deck file" message.
[Bug fix] Better checking for errors or problems with card deck files.
[Bug fix] The Edit Preferences window now shows you where the card deck files are located on Windows.
[Mac] Better compatibility with OS X Mavericks.
Onyx 3.6 is now available!
Onyx 3.6 is a maintenance release that fixes bugs, improves compatibility with Windows 7 and Windows 8, and improves performance and compatibility with future versions of Mac OS X.
Onyx 3.6 is a free upgrade to Onyx 3 users.
SPECIAL NOTE FOR WINDOWS USERS:
To improve compliance with Windows Vista/7 programming guidelines and Windows 8 requirements, a significant change has been made to the location where Onyx stores its card deck files.
In the past, these files were stored in the Onyx folder in the Program Files folder. This could cause problems with the Card Editor, which in some configurations of Windows Vista and 7, and all configurations of Windows 8, would have to be run as Administrator.
With Onyx 3.6, the card deck files are now kept in the application data folder, which in Windows XP is

C:\\Users\(user)\Application Data\

and in Windows Vista and later is

C:\Users\(user)\AppData\Roaming\
The Uninstaller has been updated to reflect these new locations, and will remove the Card Deck files from the appropriate places if Onyx is uninstalled.
Because of this change, to keep Onyx 3.5 (and earlier) distinct from Onyx 3.6 if you have both installed, Onyx 3.6 now defaults to a Start menu group named "Onyx36" rather than "Onyx". You can install Onyx 3.6 without removing older versions of Onyx. This gives you a chance to save any card deck files you may have edited or created.
*** IMPORTANT ***
If you have edited or created card deck files with the Card Editor using previous versions of Onyx, you must copy the card deck files you have edited out of the previous Onyx application folder and into the location shown above. The Onyx 3.6 installer installs the Card Deck files in the new location, not in the Onyx folder in the Program Files folder!
---
OLDER NEWS
Onyx 3.5 is now available!
Onyx 3.5 is a major new revision to Onyx that introduces many new features, a redesigned game board, new actions, new options, and more!
Here is an overview of some of the changes in 3.5:
• Completely redesigned graphics, front to back.
• A new Market square, where you can spend your hard-earned money on all kinds of perks, from buying encounters with other players to increasing or decreasing the spice level.
• New game board options optimized for Netbooks and for large monitors.
• Changes in game mechanics; the optional "Money Rules" have been removed, and players must now spend money in order to change the spice level during a game.
This new release is a free upgrade to everyone who has registered Onyx 3. It includes a new Card Editor, with a redesigned user interface, a lot of bug fixes, improved compatibility with Windows Vista, and more.
Onyx 3.1.2 Now Available! (08-November-2012)
Onyx 3.1.2 is now available for download! This is a free maintenance release ahead of Onyx 3.5. This version fixes several minor glitches in Onyx 3.1, including:
[Bug Fix] On Windows 7, hot keys for some buttons didn't work reliably.

[Bug Fix] On Windows and Linux, pressing 'C' to cancel a timer didn't work reliably.

[Bug Fix] On Windows 7, severe flickering in the timer has been fixed.

[Bug Fix] Players who did not select custom roles might not have some of the roles enabled.

[Bug Fix] Onyx performs much better in 64-bit Windows 7.

[Bug Fix] In the Shareware version, if a game was started on Spice level 1 and then the spice level was increased to 2, an erroneous error message would sometimes appear saying that the spice level could not be increased past 2. This will no longer happen.

[Bug Fix] In Windows and Linux, the Zen Window will now close as it should when the players hit the Return key.

Onyx 3.1.2 is compatible with a much wider range of Linux distros.
On Mac OS X 10.8 "Mountain Lion," Onyx 3.1.2 is now compatible with Apple's Gatekeeper security system. Previous versions of Onyx might give you an error message that the application was created by an unknown developer, depending on your system security settings. Onyx 3.1.2 is fully compliant with Apple's security guidelines and will no longer give this error.
Important changes going forward: Onyx 3.1.2 is the last version of Onyx that is compatible with PowerPC Macs. Starting with Onyx 3.5, Onyx will require an Intel-based Mac. If you have a PowerPC Mac, you will need to use Onyx 3.1.2, which will still be available after Onyx 5 is released.
Onyx 3.1 Now Available!
Version 3.1 adds support for 64-bit Windows and for Windows Vista and Windows 7, as well as for Mac OS X 10.6 "Leopard" and 64-bit Linux versions.
3.1 also introduces one commonly-asked-for change: the cards and the timer for timed actions are now significantly larger and easier to read from a distance.
Onyx 3.1 is a free upgrade for all registered Onyx 3.0 users.
Notes for Windows users
For compatibility with Windows 7, the preferences file is no longer stored in the Program Files folder. For this reason, Windows users who upgrade to Onyx 3.1 will need to re-enter their registration information and serial number.
Because of a quirk in the way Windows Vista and Windows 7 handle installer permissions, in some instances on some computers the Card Editor installer won't install the Card Editor Help file correctly. I'm still trying to track down the cause of this problem.
Notes for MAC OS 9 Users
Onyx 3.1 is not available for Mac OS 9; the last version of Onyx which supports Mac OS 9 is Onyx 3.0.